English subtitles every Wednesday.
Special offer if you see this show with The Lesson.

English subtitles every Wednesday
Special offer if you see this show with The Bald soprano.
Kasyno Vavada dotarło do Polski, oferując nowe i ekscytujące wrażenia z gry dla graczy w kraju. To kasyno online oferuje szeroki wybór gier, w tym automaty, gry stołowe, pokera i gry z krupierem na żywo. Gracze w Polsce mogą cieszyć się bezpiecznym i niezawodnym środowiskiem gry, z łatwymi i szybkimi opcjami płatności. To, co wyróżnia Vavada kasyno Polska, to przyjazny dla użytkownika interfejs strony, ułatwiający graczom nawigację i znajdowanie ulubionych gier. Dzięki całodobowej obsłudze klienta gracze mogą czuć się pewnie, wiedząc, że są w dobrych rękach. Wejdź na https://vavada.net.pl/, aby odkryć opcje gier i skorzystać z kuszących bonusów i promocji.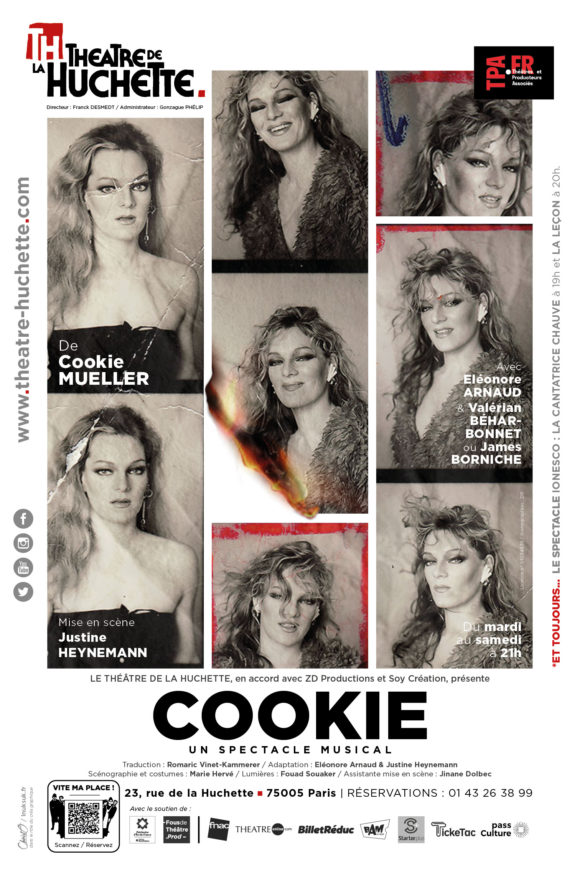 A partir du 8 décembre
Figure emblématique de la contre-culture américaine des années 70 et 80, tour à tour écrivaine, actrice, gogo danseuse, Cookie Mueller a vécu mille vies. A mille à l'heure. Défiant la mort, jamais très loin. Un parcours transgressif, rock, ponctué de road trips psychédéliques, de luttes enflammées et de moments d'une infinie douceur. Entrer dans l'univers de Cookie c'est déambuler au bord de la falaise. Osez l'expérience...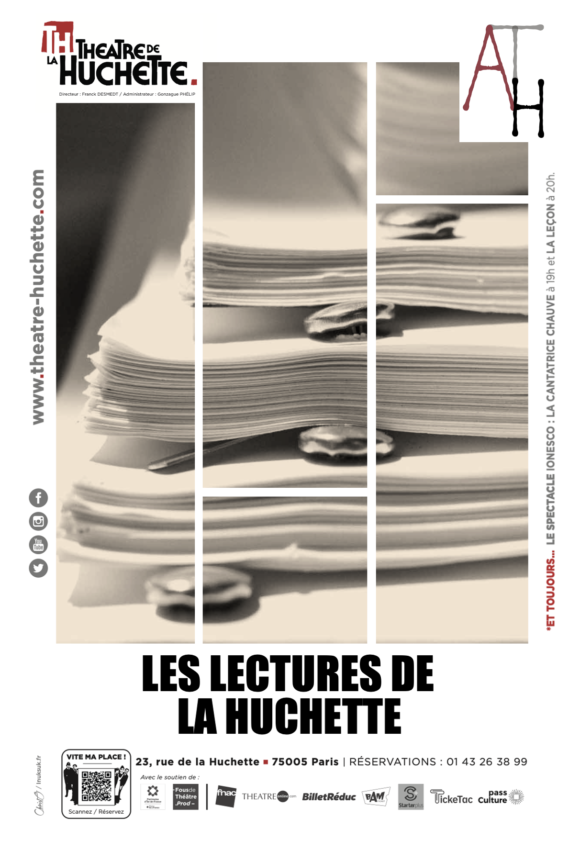 Public reading. Regularly on the afternoon.
Toute l'année, l'association des Amis du Théâtre de la Huchette organise des lectures publiques. Portées par les membres de la troupe, elles permettent d'entendre des pièces inédites et de faire découvrir de nouveaux auteurs. Découvrez programme et participants mis à jour sur la page dédiée à ces manifestations en cliquant ci-dessous.