English subtitles every Wednesday.
Special offer if you see this show with The Lesson.

English subtitles every Wednesday
Special offer if you see this show with The Bald soprano.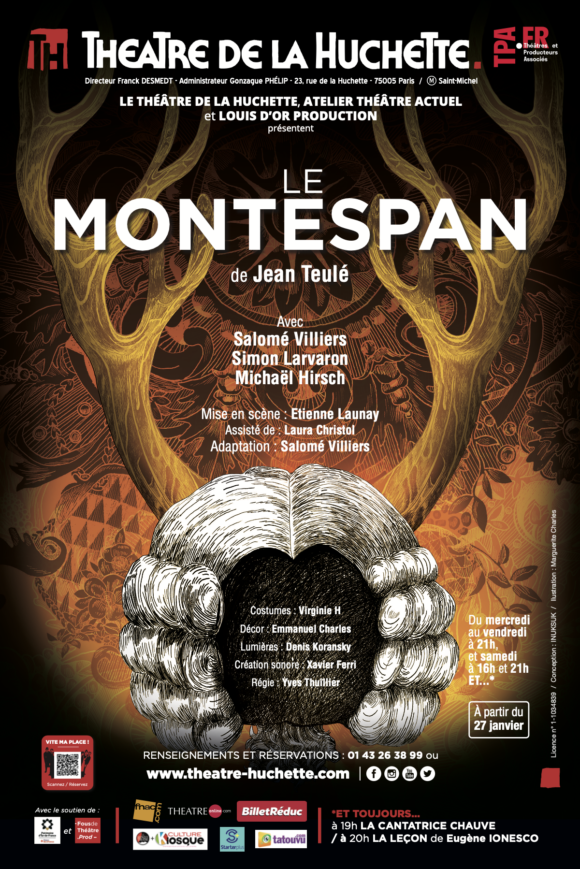 From Tuesday to Saturday. Starting 27/01/2022
France, 1663. Croulant sous les dettes, le marquis de Montespan intègre les forces armées du royaume pour s'attirer les bonnes grâces de Louis XIV et se réjouit qu'en son absence, sa femme soit introduite à la cour. Mais lorsqu'il apprend qu'elle est devenue la nouvelle favorite du monarque, il se lance dans une guerre folle et sans limite contre le Roi-Soleil, prêt à tout pour retrouver l'amour de sa vie…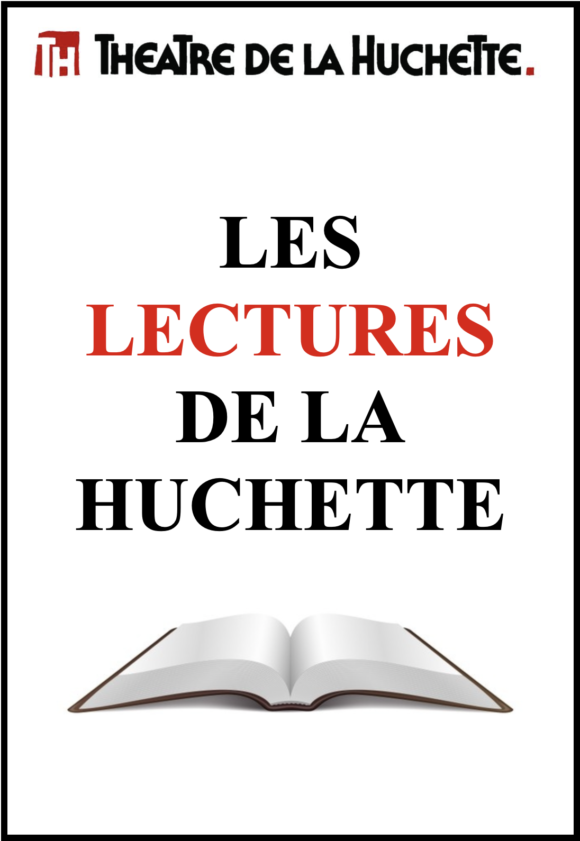 Public reading. Regularly on the afternoon.
Toute l'année, l'association des Amis du Théâtre de la Huchette organise des lectures publiques. Portées par les membres de la troupe, elles permettent d'entendre des pièces inédites et de faire découvrir de nouveaux auteurs. Découvrez programme et participants mis à jour sur la page dédiée à ces manifestations en cliquant ci-dessous.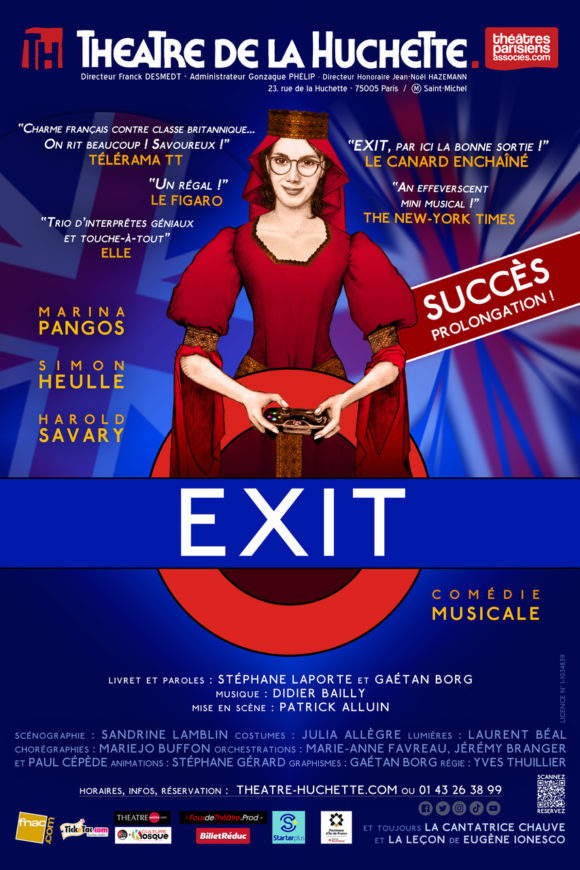 Last performance 02/01/2022
A (musical) romantic comedy
As the Brexit campaign is in full swing, the heart of a young female video-game writer is torn between a Frenchman and an Englishman. Meanwhile her life borrows a similar path to that of her role model, Alienor of Aquitaine.