The small Salle de la Huchette created from odds and ends in 1948 by Marcel Pinard and Georges Vitaly has become over the years a monument of the world theater.
After the war, it reveals authors like Audiberti, Schéhadé, Ionesco, etc., then much criticized, and who today constitute the pride of our national heritage. Jacqueline Maillan, Jacques Fabbri, Pierre Mondy, Jean-Paul Belmondo, Jean-Louis Trintignant, Jean-Pierre Mocky, Jean-Pierre Marielle, Laurent Terzieff, among others, made their debut there.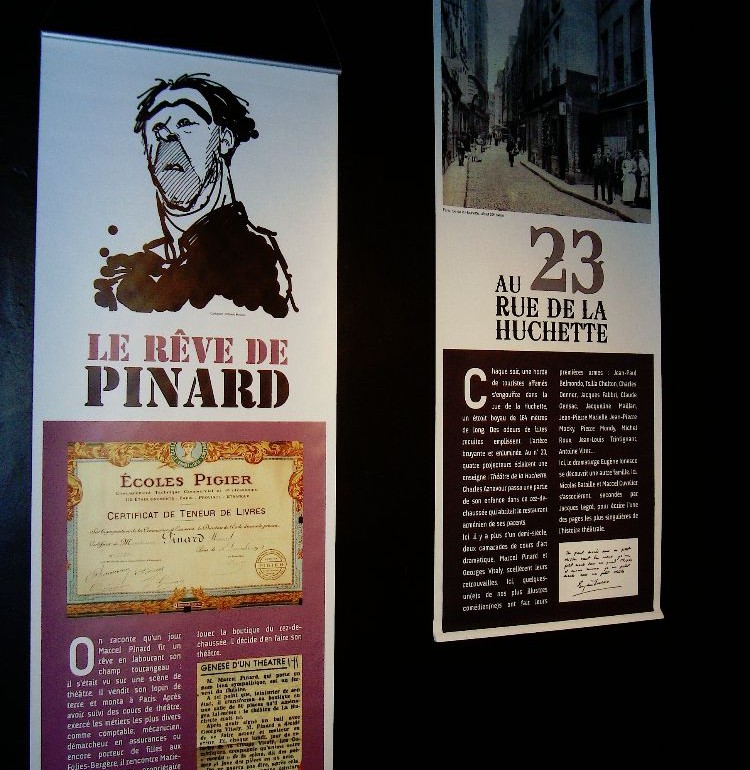 On February 16, 1957, La Huchette hosted Eugène Ionesco's first two plays: La cantatrice chauve and La leçon. Since that day, they have been performed without interruption, a unique phenomenon in the history of theater.
This real "family" of comedians from La Huchette, against all odds, unites and fights to save the last theater in the Latin Quarter, often threatened with disappearance, and to share with the public its thirst for texts and ambitious adventures. .
In this exhibition, rich in photos, documents and unpublished testimonies, discover the great history of the little Théâtre de la Huchette, these sixty years of shivers, dramas, ultimatums, crises, applause and happiness.
To receive the technical and price conditions for this exhibition, contact us: