Book your ticket now
Choose your date and the desired number of tickets
ON STAGE NOW


English subtitles every Wednesday.
Special offer if you see this show with The Lesson.

English subtitles every Wednesday
Special offer if you see this show with The Bald soprano.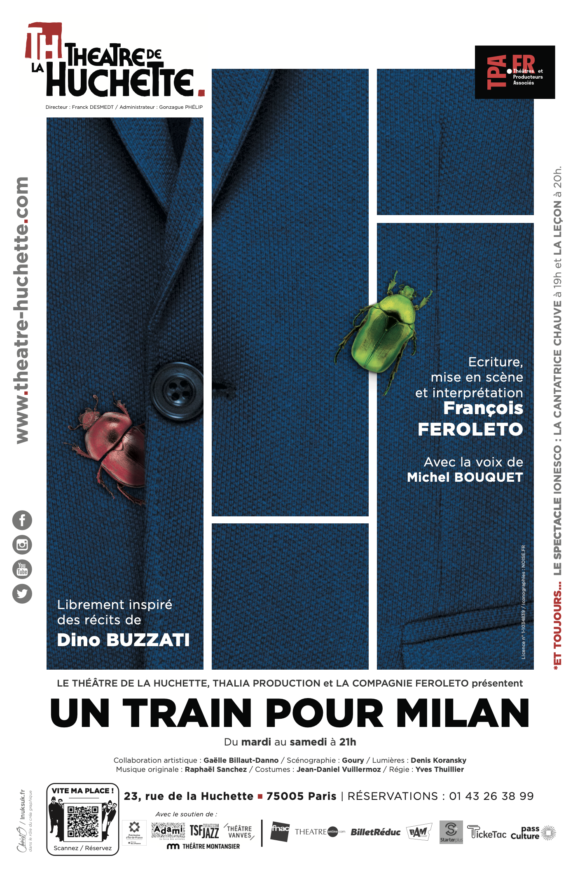 A partir du 23 août 2023
Dans une heure, Marcello sera face à la foule pour plaider sa cause et tenter de retrouver sa liberté. Si la foule l'applaudit, il sera libre. Si elle le siffle, il retournera en prison pour toujours ! Pourquoi a-t-il été condamné ? C'est l'histoire qu'il va nous raconter.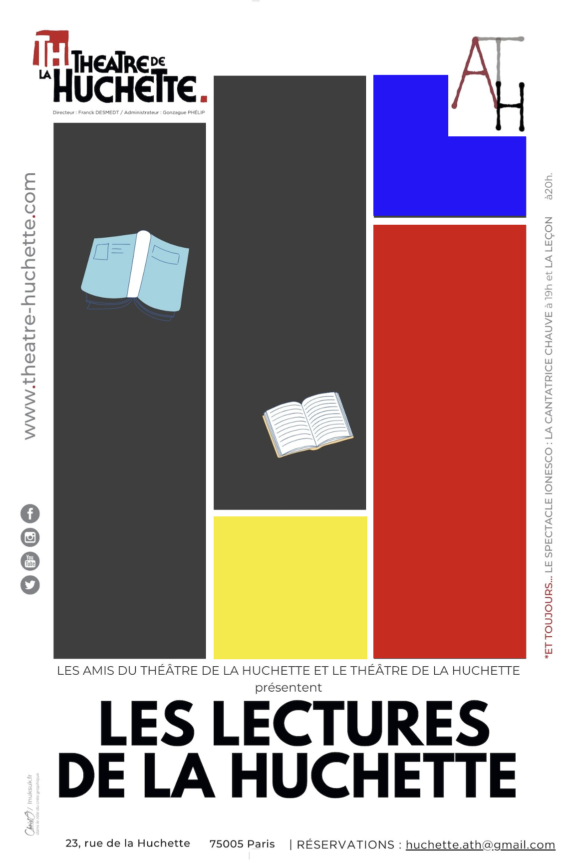 Public reading. Regularly on the afternoon.
Toute l'année, l'association des Amis du Théâtre de la Huchette organise des lectures publiques. Portées par les membres de la troupe, elles permettent d'entendre des pièces inédites et de faire découvrir de nouveaux auteurs. Découvrez programme et participants mis à jour sur la page dédiée à ces manifestations en cliquant ci-dessous.
A little history
Do you know the history of La Huchette?
Subscribe to our newsletter
Stay informed of shows
They play this week

Our partners