Buy the 6-SEATS PRIVILEGE HUCHETTE CARD at the advantageous price of 120 €.
Anticipate your future visits to our theater (or your future gifts!) And thus benefit from an unbeatable reduced rate (€ 20 instead of € 26 or € 28).
For your personal use or as a gift, these seats are valid for two years on all of our regular programming (excluding shows given on "exceptional dates").
And to thank you for your loyalty, a poster will be offered to you in memory of each visit.
Once this purchase has been made, you will receive a card number by email which will allow you to use your seats as you see fit by calling our reservations department.
ON STAGE NOW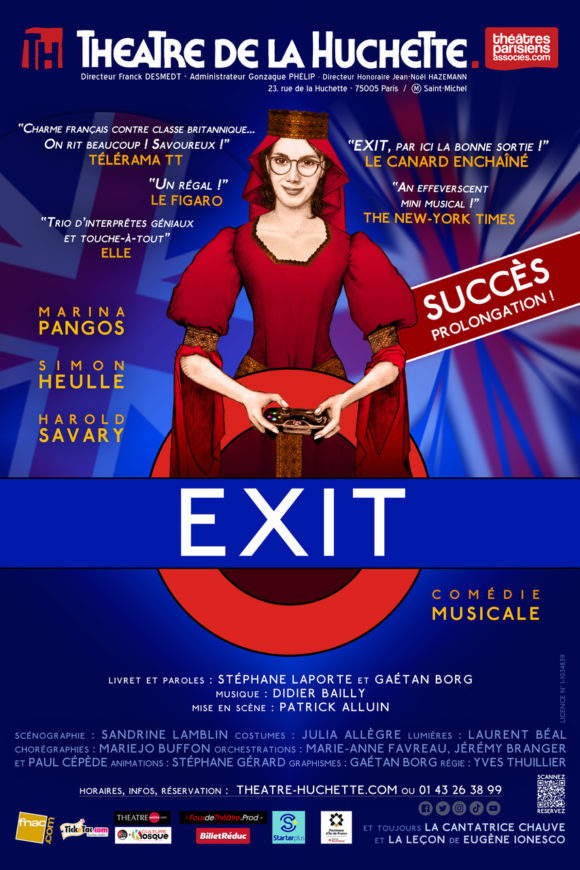 From Wednesday to Saturday
A (musical) romantic comedy
As the Brexit campaign is in full swing, the heart of a young female video-game writer is torn between a Frenchman and an Englishman. Meanwhile her life borrows a similar path to that of her role model, Alienor of Aquitaine.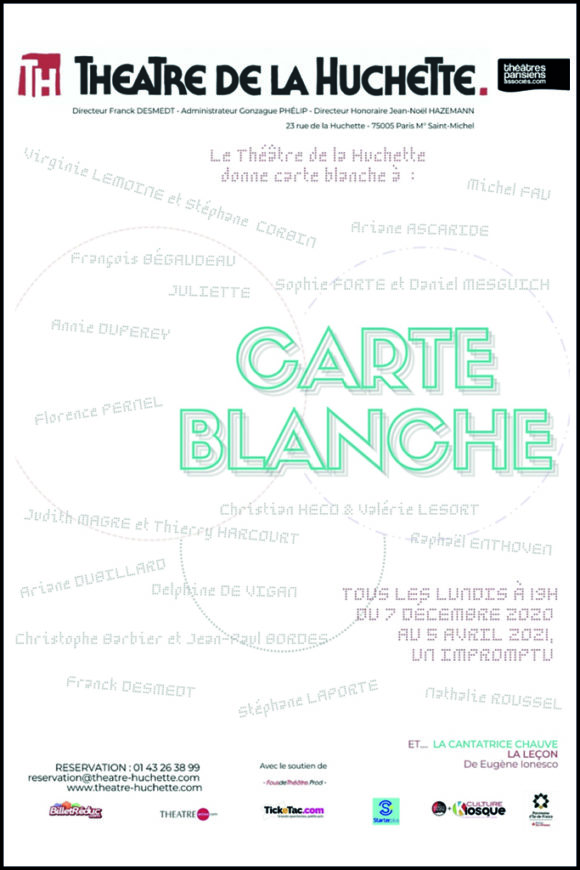 Every Monday
Sur une idée de Virginie Lemoine, le Théâtre de la Huchette donne carte blanche à une personnalité du monde de la culture. Acteurs, danseurs, chanteurs, auteurs, philosophes partageront avec vous un moment unique. Extraits de spectacles, conférences, Master class, débats philosophiques... Demandez le programme !