Buy the 6-SEATS PRIVILEGE HUCHETTE CARD at the advantageous price of 120 €.
Anticipate your future visits to our theater (or your future gifts!) And thus benefit from an unbeatable reduced rate (€ 20 instead of € 26 or € 28).
For your personal use or as a gift, these seats are valid for two years on all of our regular programming (excluding shows given on "exceptional dates").
And to thank you for your loyalty, a poster will be offered to you in memory of each visit.
Once this purchase has been made, you will receive a card number by email which will allow you to use your seats as you see fit by calling our reservations department.
ON STAGE NOW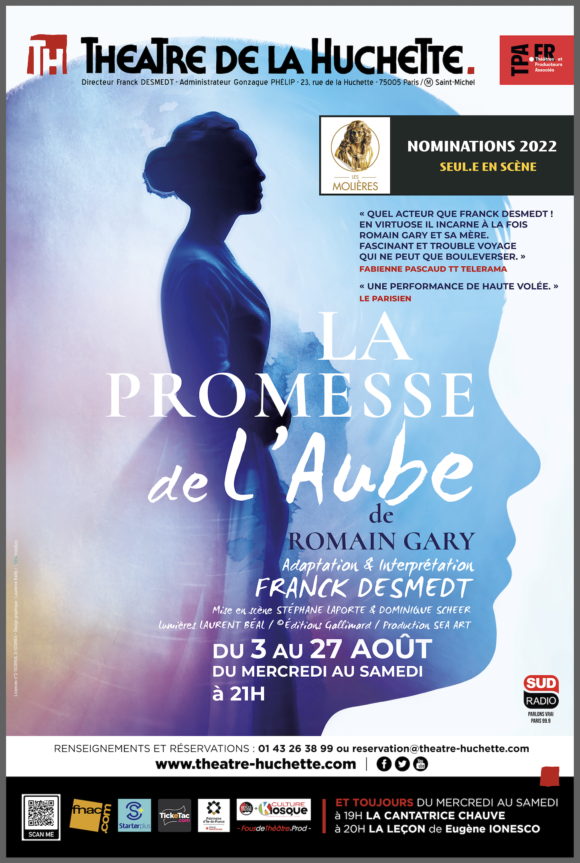 En Août / Mercredi-Samedi 21h
« Avec l'amour maternel, la vie vous fait à l'aube une promesse qu'elle ne tient jamais ».
Romain Gary raconte sa jeunesse, son déracinement, sa relation à sa mère qui l'élève seule. Elle rêve de grandeur pour lui. Il n'aura de cesse d'essayer d'être à la hauteur de ce rêve.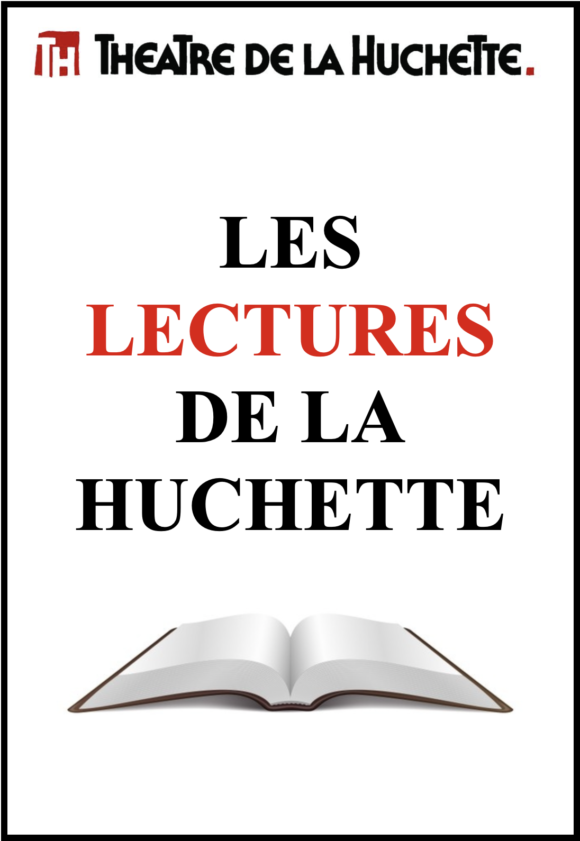 Public reading. Regularly on the afternoon.
Toute l'année, l'association des Amis du Théâtre de la Huchette organise des lectures publiques. Portées par les membres de la troupe, elles permettent d'entendre des pièces inédites et de faire découvrir de nouveaux auteurs. Découvrez programme et participants mis à jour sur la page dédiée à ces manifestations en cliquant ci-dessous.